About
Lang Accounting Services is a boutique accounting and bookkeeping agency in the Phoenix area that serves small businesses and their CEOs in bookkeeping, personal and business taxes and the paperwork of starting up a business. We specialize in educating and empowering business owners so they feel at ease with where their finances are and ready to make decisions in their organization.
We do the hard work, number crunching and research so you don't have to, then stay on top of your books so you can rest assured that you remain financially healthy and ready to grow.
Our Team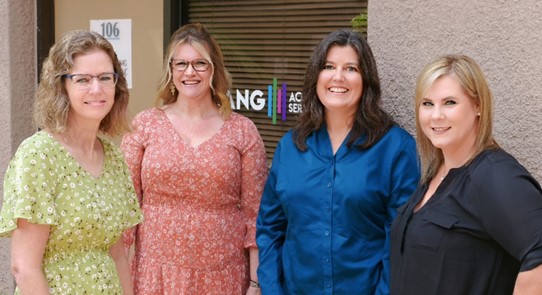 Lang Accounting Services is a growing firm, with several key personnel who you may encounter during your time with us.
Stacy Herman Lang
Stacy Lang is a Certified Public Accountant, Mastery Level Certified Profit First Professional and has more than 20 years experience in the field. She is passionate about helping small business owners take control of their finances so they can make a bigger impact in their family, their future and their community.
Stacy's passion for small business stems from her entrepreneurial family. From her maternal grandfather's cattle ranch to her father's sales firm, her sister's online marketing business and her mother's crafting side hustle, business ownership runs in the veins. Stacy is an accomplished crafter like her mother and she loves spending time with her son, Henry.
Jessica Workman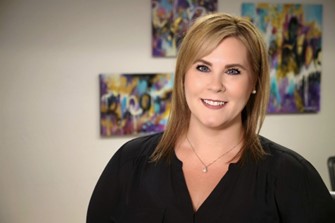 Jessica is our right-hand go-to for all things client communication and project management. She is passionate about customer support and excels in supporting clients' bookkeeping, sales tax and payroll needs. She is also a certified personal financial coach and works with clients to get a handle on their spending while helping them save for what is important to them.
Jessica has over 15 years of experience in operations and customer service roles. She has varied experience in small business, nonprofits and multinational corporations that provides her with a unique perspective on how to best meet individual needs. Jessica is from a small farming town in southern Illinois and grew up in a family of entrepreneurs. She truly knows what's going on behind the scenes and is dedicated to supporting small business owners achieve their goals. Jessica loves spending her free time cheering on her son, Jonathan, on the football field.
Mekele Cole-Purvis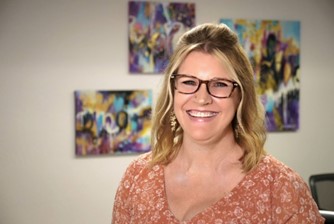 Mekele (pronounced like Michelle, but with a K) has been in the accounting field since her junior year of high school. She has an associate's in accounting, a bachelor's in marketing, and a master's in human resources management. Additionally, she holds professional certifications in HRM. Mekele has worked most of her career in various industries in corporate America, but it never gave her the same satisfaction as working with small business owners; everyday is something new and challenging. She is a self-described nerd and loves all things analytical, but she is not your stereotypical accountant profile and is anything but boring; she's a great storyteller, too!
Away from work, she has volunteered her time in many capacities within her community, including holding a position as a commissioner on the City of Chandler's Housing and Human Services Committee. She also enjoys cooking, reading, and spending time with her husband, son and dog.
Cindy Garretson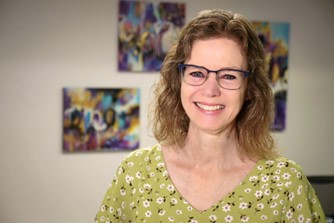 Cindy has worked in accounting for over 20 years. She's completed her Associate's degree in accounting and a Bachelor's degree in anthropology. Cindy worked in various industries before moving into the field of accounting more than 20 years ago.
Her vast experience includes work with construction, hospitality, commercial property management and manufacturing where she specialized in bookkeeping and accounts payable.
Cindy is a valued addition to the Lang Accounting Services team, supplying accurate and updated financials to clients in a timely manner which helps our clients make more informed decisions for their businesses. Cindy is an avid reader, enjoys crafts and loves to travel the world.