Welcome
Click here to request a FREE copy of the first two chapters of the Profit First book as our gift to you.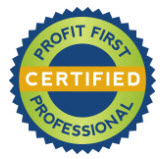 Any accountant can do your taxes and reconcile your books. But how many accountants will also drive profitability in your business? That's what we do. We are a Profit First certified firm.
Lang Accounting Services, PLLC utilizes the Profit First method of cash management. Our team is trained and certified by the Profit First Professionals organization to guide business owners and entrepreneurs in maximizing their profits.
Our firm is one of the select few, worldwide, that have received a certification in Profit First. What does this mean for you? We will guide you with the methods to greatly increase the profitability of your business.  Of course, we will manage your accounting, do your tax returns and help you with your books – but we also can help you with the most important financial factor – maximizing your profits.
Give us a call or drop us an email to find out how to receive a profitability assessment and profit strategy guide. This service is completely free and by the end of our discussion you will be well equipped to boost your profits (fast).